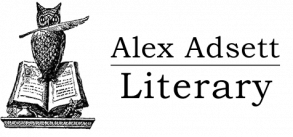 A
___

A

_____

Literary

Literary Agency
[ To view the full details you need to subscribe or log in ]
Last updated: October 18, 2022
Categories
Adult
Fiction
Novels
Commercial Women's Fiction
Commercial
Crime
Fantasy
Literary
Mystery
Romance
Romantic Comedy
Science Fiction
Nonfiction
Nonfiction Books
Narrative Nonfiction
Children's
Fiction
Chapter Books
Middle Grade
Description
Only represents authors in Australia, New Zealand, the Pacific or SE Asia, not USA or Europe. Only accepts submissions by invitation or referral, or from authors from an under-represented background – First Nations, authors of colour, authors from marginalised cultures, neuroatypical authors, authors with disability, or authors from varied socio-economic circumstances.
Approaches
How to approach
Query Manager
Email
Online
Literary Agent
Literary Agent / Consultant
Location
P
_
B
__
6
__
T
____
Q
__
4
___
Australia
Contact
User feedback
There is not yet any feedback for A___ A_____ Literary.
If you have had any contact with A___ A_____ Literary (or have any in future), remember to leave feedback – whether positive, negative, or neutral – to help other users.
Notes for A___ A_____ Literary
Add
Note
Show
Notes
Hide
Notes
List
Notes
Notes