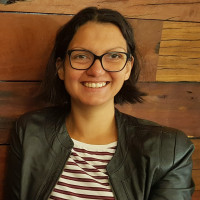 R
_______

F

________

Literary Agent
[ To view the full details you need to subscribe or log in ]
Last updated: November 23, 2022
Literary Agency
Description
Seeking well written manuscripts of any genre with a compelling premise and three dimensional, interesting characters. Based in Sydney, she is passionate about hearing and seeing diverse stories that represent the wonderful multicultural multifaceted society that comprises Australia.
Contact
User feedback
There is not yet any feedback for R_______ F________.
If you have had any contact with R_______ F________ (or have any in future), remember to leave feedback – whether positive, negative, or neutral – to help other users.
Notes for R_______ F________
Add
Note
Show
Notes
Hide
Notes
List
Notes
Notes