Embarassing mistakes!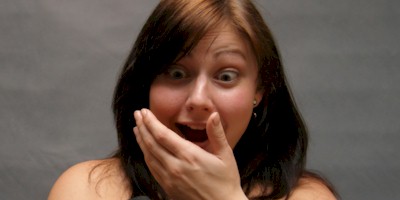 All too often, people think that passing a spell-checker over a piece of work is sufficient to prepare it for public consumption – hopefully the following unfortunate misprints will convince you otherwise! All the following quotes are genuine misprints taken from real publications – which, to save their embarrassment, will remain anonymous.
And remember, as you laugh at these mistakes, that you could be prompting exactly the same response with documents you produce if you don't have them proofread first. Is that really the response you want to provoke in editors assessing your work?
For an instant quote, click here
Spelling errors
A computer spell checker wouldn't see the problem with these, but anyone else would:
For Rent
6-room hated apartment
And now, the Superstore
Unequalled in size, unmatched in variety, unrivalled inconvenience
Woman Wanted
To share Fat with another
Get rid of aunts
Zap does the job in 24 hours
Mr and Mrs Remington Taylor of Verona...
...formerly of Ithaca, were weakened guests of Mrs J. H. Barron of 145 Cascadilla Park
Our experienced Mom will take care of your child
Fenced yard, meals, and smacks included
Sense
You might get the spelling right, as well as the grammar, but this doesn't stop the sentence being total gibberish:
Here is an opportunity...
...to purchase a charming small house at a price which bears no relation to its cost

The Cape Hatteras region, developed as America's first national seashore park, was visited by 306,328 persons, three times the attendance for the previous year when no attendance figures were kept.
Woman Wanted
To share Fat with another
Unintended meanings!
Even if your sentence makes perfect sense, you might not realise exactly what you're implying. It often takes a second pair of eyes to spot that you might not be saying exactly what you mean:
A superb and inexpensive restaurant
Fine food expertly served by waitresses in appetizing forms
Dinner Special
Turkey $2.35; Chicken or Beef $2.25; Children $2.00
For sale
An antique desk suitable for lady with thick legs and large drawers

Now is your chance to have your ears pierced and get an extra pair to take home, too.
Wanted
Unmarried girls to pick fresh fruit and produce at night
We do not tear your clothing with machinery
We do it carefully by hand
Tired of cleaning yourself?
Let me do it.

Amazing luck in the Irish Sweep fell to a Kentish man who drew two tickets and a Sussex woman.
Dog for sale
Eats anything and is fond of children
Vacation Special:
Have your home exterminated
Sheer stockings
Designed for fancy dress, but so serviceable that lots of women wear nothing else.
Used Cars
Why go elsewhere to be cheated? Come here first!
Wanted
Man to take care of cow that does not smoke or drink
Auto Repair Service
Free pick-up and delivery. Try us once, you'll never go anywhere again.

We will oil your sewing machine and adjust tension in your home for $1.00
Free
Farm kittens, ready to eat.
Get an instant quote online