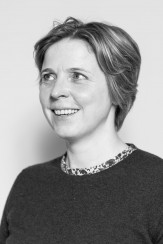 S
____

B

______

Literary Agent
[ To view the full details you need to subscribe or log in ]
Last updated: July 3, 2023
Literary Agency
Categories
Nonfiction
Nonfiction Books
Feminism
History
Memoir
Fiction
Novels
Saga
Science Fiction
Description
I have extremely broad taste in fiction and non-fiction, but the underlying quality of the work that I'm interested in is a sense of urgency, and an attempt to make a change in the world, whether that is fiction with a compelling plot or structure overlaying a set of big ideas; memoir-ish non fiction flavoured with obsession and unfolding a hidden agenda; or meticulously researched history which changes our world view. I have a particular interest in feminism and feminist approaches - but exploring ideas or angles which are completely new to me is one of the great joys of my job. I prefer to work with writers who are more-or-less based in the UK, and are aiming to deliver a book every one or two years, and for whom I can add something to every area of their creative lives.
Approaches
How to approach
Email
What to send
Full text
Synopsis
Author bio
Associate Agent
Contact
User feedback
There is not yet any feedback for S____ B______.
If you have had any contact with S____ B______ (or have any in future), remember to leave feedback – whether positive, negative, or neutral – to help other users.
Add
Note
Show
Notes
Hide
Notes
List
Notes
Notes