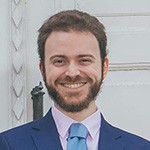 E
__

K

____

Associate Agent
[ To view the full details you need to subscribe or log in ]
Last updated: October 25, 2023
Literary Agency
Literary Agent
Categories
Fiction
Novels
Commercial
Crime
Domestic Suspense
Historical Fiction
LGBTQIA
Literary
Magical Realism
Mystery
Speculative
Thrillers
Upmarket
Nonfiction
Nonfiction Books
General, and in particular
Cultural History
LGBTQIA
Popular Science
Description
In non-fiction, I am particularly interested in expert-led smart and engaging popular science. My own background is in chemistry, but I'm fairly omnivorous and happy to look at any non-fiction that grips me, be that science, cultural history or something unexpected. I enjoy books by writers completely obsessed with a niche subject who are skilled enough communicators to make the rest of the world fall in love with their passion too, whatever that passion might be. I am interested in any book that will change the world for the better. I'm probably not the right agent for books on religion or spirituality.

In fiction, I mostly work with commercial and upmarket fiction, not so much with the very literary. In commercial fiction, I'm interested in crime/thriller and domestic suspense with a strong hook and addictive storytelling. I love mysteries and whodunnits, and am also open to uplifting general fiction. I'm happy to look at historical fiction with a contemporary outlook. Towards the more literary side, I'm looking for books with plot and pace that set out to achieve something, change the way I see the world, challenge me and subvert my expectations. I don't typically work with science-fiction or fantasy, but am open to some grounded speculative fiction and magical realism. I don't work with holocaust novels.

I do not represent authors for children's and YA literature.
Approaches
How to approach
Email
What to send
Query
Synopsis
Writing sample
User feedback
There is not yet any feedback for E__ K____.
If you have had any contact with E__ K____ (or have any in future), remember to leave feedback – whether positive, negative, or neutral – to help other users.
Add
Note
Show
Notes
Hide
Notes
List
Notes
Notes