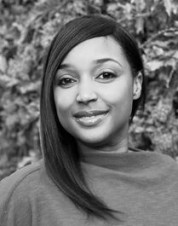 J
_______

C

_______

-B

____

Associate Agent
[ To view the full details you need to subscribe or log in ]
Last updated: May 5, 2021
Literary Agency
Categories
Adult
Fiction
Novels
Comedy / Humour
Cozy Mysteries
Crime
LGBTQIA
Literary
Low Fantasy
Psychological Thrillers
Romance
Urban Fantasy
Children's
Fiction
Graphic Novels
General
Middle Grade
Adventure
Comedy / Humour
Contemporary
Culture
Fantasy
Folklore, Myths, and Legends
Ghost Stories
Horror
LGBTQIA
Magical Realism
Mystery
Supernatural / Paranormal
Young Adult
Fiction
Novels
Contemporary
Fantasy
Ghost Stories
Horror
LGBTQIA
Mystery
Romance
Romantic Comedy
Supernatural / Paranormal
Description
Currently building her client list in the middle grade, YA, and adult categories. She is also interested in considering illustrators and author-illustrators.
Approaches
How to approach
Query Manager
What to send
Author bio
Query
Synopsis
Writing sample
Pitch
Market info
Online
Contact
User feedback
There is not yet any feedback for J_______ C_______-B____.
If you have had any contact with J_______ C_______-B____ (or have any in future), remember to leave feedback – whether positive, negative, or neutral – to help other users.
Notes for J_______ C_______-B____
Add
Note
Show
Notes
Hide
Notes
List
Notes
Notes