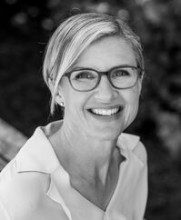 J
_______

M

____

S

______

Literary Agent
[ To view the full details you need to subscribe or log in ]
Last updated: June 9, 2022
Literary Agency
Categories
Adult
Fiction
Novels
Commercial
Crime
Literary
Psychological Suspense
Children's
Fiction
Middle Grade
Adventure
Comedy / Humour
Contemporary
Fantasy
Ghost Stories
Mystery
Realistic
Picture Books
General, and in particular
Comedy / Humour
Young Adult
Fiction
Novels
Family
Literary
Mental Health
Psychological Horror
Relationships
Romance
Sexuality
Suspense
Thrillers
Description
Represents authors and illustrators of picture book, middle grade, and YA stories, and is actively building her list. Although she specializes in children's literature, she also represents adult fiction, both literary and commercial, particularly crime and psychological suspense projects.

Currently accepting queries by referral only.
Approaches
How to approach
Email
By referral
What to send
Query
Contact
User feedback
There is not yet any feedback for J_______ M____ S______.
If you have had any contact with J_______ M____ S______ (or have any in future), remember to leave feedback – whether positive, negative, or neutral – to help other users.
Notes for J_______ M____ S______
Add
Note
Show
Notes
Hide
Notes
List
Notes
Notes