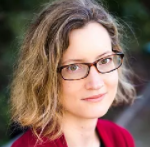 J
_______

M

______

Literary Agent
[ To view the full details you need to subscribe or log in ]
Last updated: October 15, 2021
Literary Agency
Categories
Children's
Fiction
Middle Grade
Description
Represents authors, illustrators, and author-illustrators who bring a distinct point of view to their work, and who tell stories with multiple layers. In middle grade and YA both, her heart beats faster for stories that cascade from a mind-expanding premise. She also loves survival stories and losing herself in Dickensian sagas (WOLVES OF WILLOUGHBY CHASE!), and enjoys watching characters puzzle their way through problems. She has a special soft spot for middle grade about resilient kids sorting out the messiness of life.
Approaches
How to approach
Query Manager
Online
Contact
User feedback
There is not yet any feedback for J_______ M______.
If you have had any contact with J_______ M______ (or have any in future), remember to leave feedback – whether positive, negative, or neutral – to help other users.
Notes for J_______ M______
Add
Note
Show
Notes
Hide
Notes
List
Notes
Notes