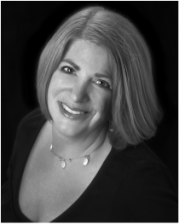 C
____

W

______

Executive Agent
[ To view the full details you need to subscribe or log in ]
Last updated: March 4, 2021
Literary Agency
Categories
Children's
Fiction
Chapter Books
General, and in particular
Diversity
Social Justice
Graphic Novels
General, and in particular
Diversity
Social Justice
Middle Grade
General, and in particular
Diversity
Social Justice
Picture Books
General, and in particular
Diversity
Social Justice
Nonfiction
Nonfiction Books
General, and in particular
Diversity
Social Justice
Picture Books
General, and in particular
Biography
Diversity
Social Justice
Young Adult
Fiction
Novels
General, and in particular
Diversity
Romance
Social Justice
Nonfiction
Nonfiction Books
General, and in particular
Diversity
Social Justice
Description
Drawn to contemporary YA and middle grade with a strong voice, multifaceted characters, complex relationships, beautiful writing, and a well-developed hook. Great world-building is essential, whether it's a real time and place that becomes almost a character in a book, or a light fantasy element in a unique story that's grounded in reality. Zombies, horror, and high fantasy will, most likely, never appeal. She is particularly interested in books for children and teens that explore themes of diversity and social justice. She would be thrilled to see more books by underrepresented authors that deeply explore their culture, as well as books in which the ethnicity of the character is not the issue. She adores a swoon-worthy, layered romance; a funny or poignant middle grade novel with a hook that makes it stand out from the crowd would hold great appeal; and she's partial to lyrical, non-institutional picture book biographies and character-driven, not-too-sweet picture book fiction, particularly by author-illustrators.
Approaches
How to approach
Query Manager
What to send
Author bio
Query
Writing sample
Pitch
Market info
Online
User feedback
There is not yet any feedback for C____ W______.
If you have had any contact with C____ W______ (or have any in future), remember to leave feedback – whether positive, negative, or neutral – to help other users.
Add
Note
Show
Notes
Hide
Notes
List
Notes
Notes