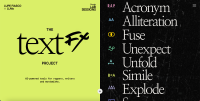 Testing Google's Newest AI Writing Tool: Text FX
medium.com – Sunday August 27, 2023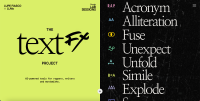 When Google Bard was released, I compared it side-by-side with ChatGPT, and Bard was the clear loser.
Google quietly released a new AI-powered writer named The Text FX Project. My first impression is that this one is way cooler than Bard. But, I know the slick branding doesn't matter much. What matters is how it performs.
I'm testing Text FX as I'm writing this article. I saw one person mention the new tool was launched on LinkedIn, but haven't seen any positive or negative reviews about it yet.
Here's what the homepage says about the project:
TextFX is an AI experiment that uses Google's PaLM 2 large language model. These 10 tools are designed to expand the writing process by generating creative possibilities with text and language.
Text FX was created in collaboration with Lupe Fiasco, a rapper who also teaches a class on rap theory and practice.
The 10 different Text FX tools are: Simile, Explode, Unexpect, Chain, POV, Alliteration, Acronym, Fuse, Scene, and Unfold.
Let's test it out each of them and see what they can do!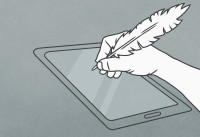 Lex raises $2.75M for its AI writing tool that helps writers get past blocks
techcrunch.com – Thursday August 24, 2023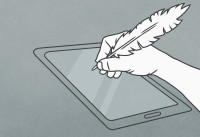 Lex, an AI-powered writing tool, today said it has raised a $2.75 million seed round led by True Ventures. The company has been spun out of Every, which Lex's CEO Nathan Baschez helped start.
Baschez described Lex as a "modern writing platform," emphasizing that 'modern' in this case means inclusive of AI. In the CEO's eyes, the use of AI in writing tools is the continuation of the centuries-long arc of improvements to the practice of writing.
According to Baschez, most writers today do not use AI in their workflow. That claim tracks with what I have heard from my friends in the larger writing community. Lex, then, has to not only build a solid writing service in a market that has a number of incumbent and low-cost tools, but also get writers interested in using technology that some folks expect to take away their jobs.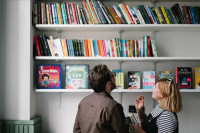 Publisher boosts investment in Yorkshire with office expansion
thebusinessdesk.com – Thursday August 24, 2023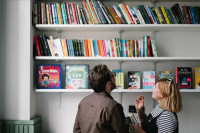 Publishing group Hachette UK is expanding its national office in Sheffield.
The 23-strong team has moved to a workspace previously used by Twinkl, an education business founded in Sheffield.
Hachette UK now has 120 staff based across the cities of Manchester, Bristol, Edinburgh, Newcastle and Sheffield.
The Sheffield team includes staff from eight different publishing divisions and a similar number of job functions, with particular strengths in editorial, marketing, sales, rights and IT.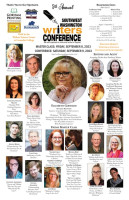 Julie McDonald commentary: Learn to write fiction and nonfiction at writers' conference
chronline.com – Wednesday August 23, 2023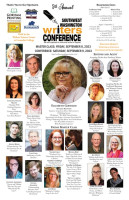 Do you want to write your memoirs? Are fictional characters running around in your head, begging for you to tell their story? Do you have a love story pining for release? Did you experience a chapter in life that would make a good piece for Chicken Soup for the Soul? Do you want to write for local publications?
Anyone interested in connecting with local writers and learning from published authors throughout the Pacific Northwest should consider registering for the all-volunteer-run Southwest Washington Writers Conference at Centralia College the weekend after Labor Day. All proceeds from the nonprofit conference benefit scholarships offered through the Centralia College Foundation. Each day, writers will receive a scrumptious lunch from Dawn's Delectables.
Writers can select from among 24 workshops on Saturday, Sept. 9, and those who want more intensive training can register for the Friday master class on editing manuscripts and earning a paycheck writing for newspapers and magazines. To make that easier, we've invited two local editors, Eric Schwartz of The Chronicle and Krysta Carper of Lewis Talk and Thurston Talk, to meet with writers and discuss how freelancers can submit work for publication.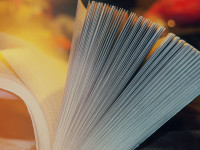 What are the manuscript submission details for Australian publishers?
artshub.com.au – Wednesday August 23, 2023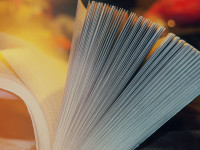 So you've written what you hope is a masterpiece, but what now? Navigating the Australian publishing scene can be tricky, as many organisations have specific dates and timelines in which they will accept your manuscript for perusal. Note, all publishing houses – from the small, independent ones to the large multinationals – are inundated with unsolicited material on a year-round basis, so it's best to check with the individual companies their read times and designated opening dates for manuscript submissions.
Many can take from three to six months before your manuscript is considered and most, if not all, cannot provide editorial feedback if your work is declined. Before you submit, it's also prudent and strategic to check the specific guidelines, including the word count, set out by each publishing house. (Some for instance, accept hard copies, while others prefer electronic attachments; some are also particular when it comes to the type and size of font used in your manuscript).
While the following list does not cover every publishing house in Australia, it includes some of the main players in the industry.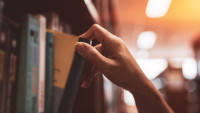 Story Machine launches creative writing guides for writers 'struggling to access opportunities'
thebookseller.com – Wednesday August 16, 2023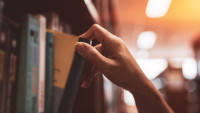 Story Machine has launched You Are a Writer, a series of creative writing guides written specifically with and for writers who struggle to access existing opportunities.
You Are a Writer, which comprises five guides to be published in 2024, aims to "champion everyday creativity and expand access to high-quality writing education". Arts Council England has invested more than £40,000 from the National Lottery Project Grants to support the project, which was instigated by poet, performer and playwright James McDermott.
He said: "To train as a writer, I had to invest in studying for a BA, MA, and travel to and from London to train on various writing courses with high-profile companies.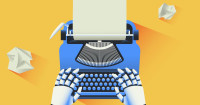 Publishing scammers are using AI to scale their grifts
vox.com – Sunday August 13, 2023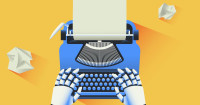 AI is, in theory, poised to disrupt work as we know it now. But it's still facing the same problem every buzzy new tech product before it has faced: The VC funding is there, but the long-term business model is not, particularly for individuals. What do you do with a large language model AI at this stage, when all you know for sure is that it will produce text to order, in varying degrees of accuracy?
One fairly straightforward response is to try to sell that text. Preferably, you would want to sell it someplace where it doesn't matter whether it's accurate or not, or even where inaccuracy could become fiction and hence valuable: the book market. The book market is also, conveniently, the last textual medium where users are still in the habit of paying directly (even just a tiny bit). Publishing is currently the weak point that bad-faith AI users are trying to infiltrate.
Legally speaking, you can't sell AI-generated text, because text generated by machines is not subject to copyright (with some exceptions). Nevertheless, the scammers and grifters who circulate along publishing's underbelly are integrating AI into their existing scams and grifts. Publishers are reportedly investigating ways of using AI in discreet, closed-door meetings. And authors are on the alert for anything that looks like a smoking gun to take down what many of them believe to be an existential threat to their craft.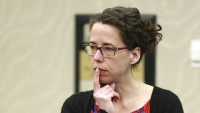 An author says AI is 'writing' unauthorized books being sold under her name on Amazon
edition.cnn.com – Thursday August 10, 2023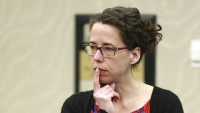 An author is raising alarms this week after she found new books being sold on Amazon under her name — only she didn't write them; they appear to have been generated by artificial intelligence.
Jane Friedman, who has authored multiple books and consulted about working in the writing and publishing industry, told CNN that an eagle-eyed reader looking for more of her work bought one of the fake titles on Amazon. The books had titles similar to the subjects she typically writes about, but the text read as if someone had used a generative AI model to imitate her style.
"When I started looking at these books, looking at the opening pages, looking at the bio, it was just obvious to me that it had been mostly, if not entirely, AI-generated … I have so much content available online for free, because I've been blogging forever, so it wouldn't be hard to get an AI to mimic me" Friedman said.
With AI tools like ChatGPT now able to rapidly and cheaply pump out huge volumes of convincing text, some writers and authors have raised alarms about losing work to the new technology. Others have said they don't want their work being used to train AI models, which could then be used to imitate them.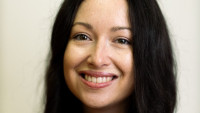 Steed moves to Janklow & Nesbit
thebookseller.com – Thursday August 10, 2023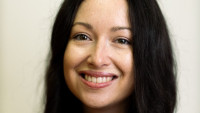 Hayley Steed is joining Janklow & Nesbit as a literary agent on 12th September, moving from Madeleine Milburn Literary Agency, where she has been since 2016.
Steed represents predominantly fiction writers, with clients including Clare Pooley, Alex Wilson, Leah Hazard, Heather Marshall and Yomi Adegoke. She was named a Bookseller Rising Star in 2019.
Steed said: "I've had such an incredible seven years at Madeleine Milburn. Being part of its growth from a team of four to the powerhouse it is now has been invaluable, as has working with Maddy herself. I'm going to miss the team there hugely, but am also excited for my next step at Janklow & Nesbit, where I know my authors will be welcomed and well supported. I can't wait to find new talent. And to grow the commercial fiction list with my new colleagues."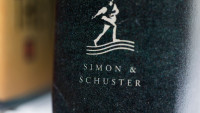 Publisher Simon & Schuster sold to private equity firm for £1.27bn
news.sky.com – Tuesday August 8, 2023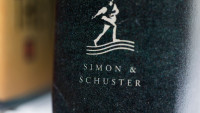 The sale of the publisher, which counts Stephen King and Britney Spears among its diverse portfolio of writers, comes after a US judge blocked a previous takeover attempt by rival Penguin Random House.
Simon & Schuster has been sold for $1.62bn (£1.27bn) to a private equity firm - just months after a takeover bid by rival Penguin Random House was blocked.
New owner KKR said the company, one of the so-called "big five" English language book publishers worldwide, would continue to operate as a standalone entity and vowed that its independence would be protected.
The deal must be approved by regulators, but commentators believe it is unlikely there will be any objections.
Simon & Schuster's writers include horror author Stephen King and journalist Bob Woodward. It is also preparing for the high-profile releases of Britney Spears' memoir The Woman In Me and Walter Isaacson's biography of Elon Musk later this year.
It comes after Penguin Random House, which is owned by German media giant Bertelsmann, announced in November 2020 that it planned to buy Simon & Schuster for £1.9bn.
Get the free newsletter | Submit a news item or article | Get Writers' News for your website