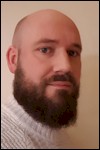 Getting noticed by an Editor
By J. Paul Dyson
Managing Editor, firstwriter.com
firstwriter.com – Thursday May 6, 2004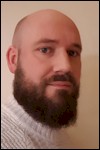 In today's saturated fiction market, with hordes of writers throwing themselves at agents and editors daily, how do you manage to grab an editor's attention, and get them to read your work?
Writers come up with all kinds of ideas to make their work stand out: from unusual fonts and large typefaces, to novelty items and gift vouchers included with the submission. Young writers stress their age; foreign writers their ethnicity; working-class writers their deprived backgrounds and education. Writers have even been known to send saucy pictures of themselves in various states of undress!
How to utilise galleys for best results
By Christopher Willitts
Founder of Go-Publish-Yourself.comâ"¢
firstwriter.com – Thursday May 6, 2004
Once your book hits bookstore shelves, you've got approximately eight months to produce sales. If your book doesn't prove itself after the eight months, it will almost certainly get pulled. So the time to do your marketing is way before your book even thinks about hitting the shelves.
Get the free newsletter | Submit a news item or article | Get Writers' News for your website