UK faces 'serious loss of writing talent' due to rising costs, Writers' Guild survey finds
thebookseller.com – Wednesday November 16, 2022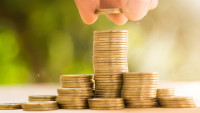 The UK is facing a "serious loss of writing talent" due to the rising cost of living, a survey conducted by the Writers' Guild of Great Britain (WGGB) has found.
Of 250 writers surveyed by the trade union, 55% said that rising energy and food costs were impacting their ability to sustain a writing career, with other factors including having less time to work as a writer, or apply for funding, development schemes or other opportunities.
More than two thirds (67%) reported having to rely on their savings in order to manage day-to-day expenditure, while 37% said they had to rely on their partners' earnings. Moreover, more than 70% of respondents had earned £18,000 or less for their writing work in the last financial year. The majority (over 80%) said they were freelance writers.
To read the full article on thebookseller.com, click here