Redfern returns to publishing to join Headline
thebookseller.com – Wednesday November 16, 2022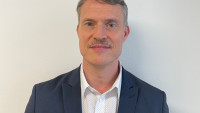 Martin Redfern, currently executive director at Northbank Talent Management, will be joining the non-fiction team at Headline Publishing Group as publisher on 6th February 2023.
Redfern has been a literary agent for nearly six years and is responsible for the agency's non-fiction books representation. His clients include Iain Dale, Chris Mason, Paul Brand, Brian Cox, Anthony Seldon and Camilla Cavendish.
Before that, as editorial director at HarperCollins and BBC Books, Redfern published authors ranging from Peter Mandelson, John Major and Simon Schama to Jonathan Dimbleby, Dan Snow and Tom Burgis.
To read the full article on thebookseller.com, click here