One long sentence, 1,000 pages: Lucy Ellmann 'masterpiece' wins Goldsmiths prize
theguardian.com – Thursday November 14, 2019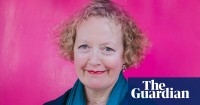 Lucy Ellmann's 1,000-page novel Ducks, Newburyport has won the £10,000 Goldsmiths prize for "fiction at its most novel", praised by judges as a "masterpiece".
Ducks, Newburyport is the stream-of-consciousness internal monologue of a mother in Ohio as she bakes pies in her kitchen. Made up of one long run-on sentence, with interludes from the perspective of a mountain lion, its ambitious form led to it being turned down by Ellmann's previous publisher, Bloomsbury. It later found a home at independent press Galley Beggar and was shortlisted for this year's Booker prize.
Chair of judges, Erica Wagner called the novel "that rare thing: a book which, not long after its publication, one can unhesitatingly call a masterpiece".
To read the full article on theguardian.com, click here
Recent News