New AI editing tool for science publishers hints at what's coming …
whatsnewinpublishing.com – Thursday January 12, 2023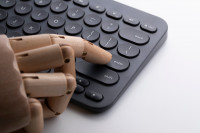 Editage, a scientific editing brand of CACTUS, has launched an advanced AI engine, Digital Editing, to help researchers make accurate, high-quality pre-submission language and technical edits for scientific manuscripts in less than five minutes.
Powered by PaperPal, the engine uses machine learning algorithms to identify language and technical errors in manuscripts and provides intuitive suggestions to help authors improve their submission quality.
The new tool is trained on 2.5 million editor hours and over three billion words of academic text to ensure that technical aspects of papers, like subject-specific terminology, units of measurement, and equations are edited accurately in less time.
To read the full article on whatsnewinpublishing.com, click here