Longrigg to retire from MBA Literary Agents after 25 years
thebookseller.com – Wednesday September 28, 2022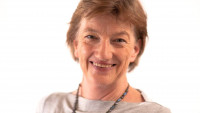 Laura Longrigg is retiring at the end of September 2022 after 25 years at MBA Literary Agents as an agent and director of the company.
Longrigg started her publishing career as assistant to Mic Cheetham at Abner Stein, before becoming an editor at HarperCollins, Hutchinson Heinemann and Penguin. In 1994 she joined Jennifer Kavanagh's agency.
Since 1997 she has been a literary agent at MBA, where her clients have included Clare Morrall, Alex Dahl, Cathy Woodman and Rosanna Ley.
To read the full article on thebookseller.com, click here