Daughter turns father's 11-year-old thriller novel into a bestseller with viral TikTok
news.yahoo.com – Friday March 10, 2023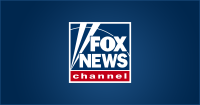 Lloyd Devereux Richards spent 14 years getting up early, staying up late and working weekends to write his first novel as he juggled his job as a lawyer for a life insurance company while raising three children.
After finally becoming a published author, his serial killer thriller garnered almost no sales over the next 11 years. But success was never the goal for Lloyd, who was "tremendously happy" just to be published and continued to dedicate himself to writing.
Then his fortunes changed literally overnight. A 16-second video of him went viral hours after his daughter Marguerite Richards posted it, almost immediately skyrocketing his book to the top of Amazon's bestseller list.
To read the full article on news.yahoo.com, click here