Darley Anderson sheds light on publishing world with virtual open week
thebookseller.com – Saturday June 18, 2022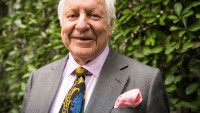 The Darley Anderson Agency will be hosting a virtual open week at the end of June with Twitter Q&As, pitch contests, Instagram Lives and helpful blog content.
Running from 27th June, the agency will welcome aspiring writers, readers and book fans to give them a glimpse of life at a commercial literary agency through a variety of online events.
The agency said it wanted to shed light on the publishing process, from submission to publication and everything in between, talking all things "entertainment fiction".
To read the full article on thebookseller.com, click here