DHH Literary Agency to host virtual pitching day
thebookseller.com – Thursday October 15, 2020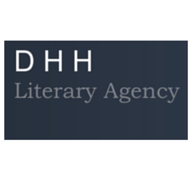 DHH Literary Agency is hosting a virtual event enabling aspiring authors to pitch their work direct to its team.
With the pandemic stopping agents from going on the road as in previous years, the agency is opening up its pitching sessions on 4th December. They will be held via a mutually agreeable online video platform.
Founder David Headley said: "In the past, we have had the most tremendous response to our pitching sessions, and we are counting on this time being no different, despite not being able to meet face-to-face. More than ever, we're in need of good stories to make us forget about the current state of affairs, so we welcome the chance to have authors send – and perhaps pitch – their work to us.
To read the full article on thebookseller.com, click here
Recent News