Calling all Young Writers: The Page Turner Awards
firstwriter.com – Tuesday February 2, 2021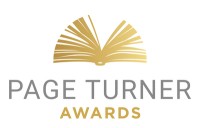 Page Turner Awards is inviting young aspiring writers and budding authors in the students' community to join their community of writers and get involved in the Page Turner Awards 2021.
The Page Turner Awards is an inclusive writing and book awards with one goal – "to change the lives of as many writers as possible. While traditional writing awards are often steeped in elitism, the Page Turner Awards passionately believes that talented writers can be from any background, age, race, religion, or interest.
The Page Turner Awards five award categories consist of a Writing Award, Young Writer Award, Writing Mentorship Award, Book Award and Screenplay Award.
Students contain talented writers and undiscovered literary gems. Whether you have a guide to making the most out of your first year at university, a gasp-inducing thriller or the next-big-thing comedy screenplay, Page Turner Awards can't wait to pass your story to their panel of influential literary judges, publishers and film producers.
If you've already written a book and would like to reach a wider audience, you may want to enter for the possibility of winning an audiobook production.
The inaugural Page Turner Awards ceremony, held online in October 2020, was a huge success – "both on the night with writers winning high-value prizes, and in terms of how many lives it changed.
Success stories include three writers winning literary representation, six writers winning a writing mentorship, five writers winning a publishing contract and thirteen independent authors winning an audiobook production.
Beyond the life-changing prizes, Page Turner Awards writers have been most impressed with the scope of support offered to them – "a rarity in the world of writing awards, which usually offer little beyond a letter confirming your submission. The Page Turner Awards offers so much more than a simple prize, but instead has created a supportive writing community and a "movement–  focused on author growth and development.
The 2020 Page Turner Awards Fiction Writing Award winner Mark Stibbe, from Kent in England, has some words of advice: "I recommend all writers, especially aspiring writers, enter writing contests. I'm so glad I entered! Winning the Page Turner Fiction Writing Award and receiving a literary agent to represent me – wow!"
Agent Yasmin Kane was immediately hooked on Stibbe's story, A Book In Time, and anticipates a bright publishing career ahead for the novelist.
Elizabeth Goodhue from New Hampshire, USA was also delighted to gain recognition for her memoir, The Truth About Down Syndrome, which is an emotive story showing how lives of people with Down Syndrome can be as rich and rewarding as any other.
Elizabeth said, "When I heard a literary agent was interested in my book, I couldn't believe it. Now, having been announced as the Writing Award Non-Fiction Winner and with a literary agent representing my writing – I'm stunned! Anyone with a true-life story told well can be a writer and even win an award."
The Page Turner Awards gives writers and authors the chance to enter unpublished or published fiction and non-fiction books, to be read by a carefully curated judging panel made up of influential players in the publishing industry. Prizes span everything from mentorships to audiobook production and publishing packages.
Founder of Page Turner Awards and award-winning novelist, Paula Wynne said: "There are writers from all walks of life, from manual labourers to academics, all with stories to tell, and most of them heart-warming and moving. We're proud that our awards celebrate excellent writing and helps writers and authors to get their stories discovered. There is no doubt that members of the students' community, with their wealth of knowledge to share about student life, also have some excellent and fascinating stories to share and we would love to read them.
Submissions for 2021 are now open.
For more information, click here