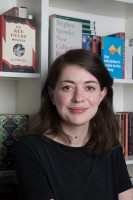 Becky Brown and Lucy Morris have both been promoted to agents at Curtis Brown's books department.
Brown becomes an agent at the firm's heritage division, having taken up the role of associate agent in September last year, joining Norah Perkins to expand the agency's list of literary estates. Curits Brown said she had been instrumental in bringing in a raft of new ones, including Nancy Spain and Pamela Frankau.
She first joined in 2017 to support Jonny Geller's office, having previously worked at A M Heath and publishers Macmillan and Bloomsbury.
Morris, who joined in 2014 as assistant to Karolina Sutton and became an associate agent last year, is promoted to agent in the books department.
To read the full article on thebookseller.com, click here