Bournemouth Writing Festival
dorsetview.co.uk – Wednesday February 1, 2023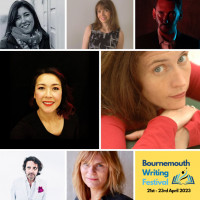 Bournemouth is gearing up for its first Writing Festival in April with over 60 events and activities.
A mix of free and paid-for events and activities at Bournemouth Writing Festival will involve over 70 experienced writers and professionals from TV and film screenwriters to poets and writing coaches.
From creating credible characters to publishing contracts, writing compelling dialogue to landing an agent, there is something for every budding and seasoned writer to learn.
TV and film screenwriters, best-selling authors, poets, journalists, publicists, writing coaches, editors and publishers will be imparting their advice through talks and practical workshops to improve and progress delegates' writing.
Free activities include "Writing on the Beach" with Richard & Judy winner Christine Aziz to a Poetry Hunt organised by Bournemouth Poet Laureate Myriam San Marco. There will be literary walks plus "genre breakfasts".
To read the full article on dorsetview.co.uk, click here