Andrews UK acquires Devon-based publisher Arthur H Stockwell
thebookseller.com – Wednesday May 18, 2022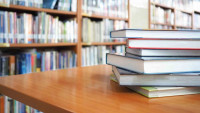 Bedfordshire-based media publishing and distribution company Andrews UK has acquired Devon publisher Arthur H Stockwell.
Arthur H Stockwell was originally established in 1898 in London before relocating to North Devon during the Second World War. It is one of the oldest surviving UK publishers having been family owned since that time by the Stockwell family.
Following the acquisition, Arthur H Stockwell operations have now been transferred to Bedfordshire at its own offices in West Wing Studios.
To read the full article on thebookseller.com, click here