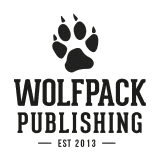 Wolfpack Publishing
Book Publisher
Last updated: July 15, 2021
Categories
Fiction
Novels
Adventure
Crime
Historical Fiction
Mystery
Suspense
Thrillers
Westerns
Description
An award winning indie publisher that began life as a small Western Fiction publishing company, but which now publishes across a variety of genres. Continues to specialise in Westerns, but not accepting submissions for Westerns as at July 2021.
Approaches
How to approach
Online submission system
What to send
Synopsis
Full text
Market info
Online
Location
5130 S. Fort Apache Rd. 215-380
Las Vegas, NV 89148
United States
User feedback
There is not yet any feedback for Wolfpack Publishing.
If you have had any contact with Wolfpack Publishing (or have any in future), remember to leave feedback – whether positive, negative, or neutral – to help other users.
Notes for Wolfpack Publishing
Add
Note
Show
Notes
Hide
Notes
List
Notes
Notes