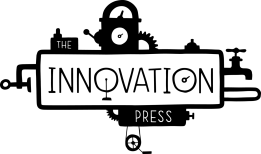 The Innovation Press
Book Publisher
Last updated: August 2, 2021
Categories
Children's
Fiction
Chapter Books
Graphic Novels
Middle Grade
Picture Books
Nonfiction
Activity Books
Chapter Books
Middle Grade
Picture Books
Description
Publishes memorable children's books that inspire learning, enliven creative thinking, and spark imaginations. From innovative activity books to clever fiction.
Approaches
How to approach
Email
What to send
Synopsis
Writing sample
Author bio
Online
User feedback
There is not yet any feedback for The Innovation Press.
If you have had any contact with The Innovation Press (or have any in future), remember to leave feedback – whether positive, negative, or neutral – to help other users.
Notes for The Innovation Press
Add
Note
Show
Notes
Hide
Notes
List
Notes
Notes