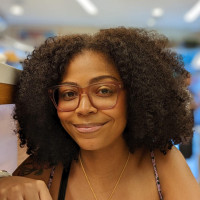 Saffron Dodd
Literary Agent
Last updated: November 1, 2022
Literary Agency
Categories
Children's
Fiction
Middle Grade
Adventure
Contemporary
Fantasy
Magic
Young Adult
Fiction
Novels
Fantasy
Mystery
Romantic Comedy
Thrillers
Description
I'm looking for fully realised, immersive, and creative worlds with standout characters. I love middle-grade fantasy and I'm looking for something filled with adventure, magic, and intrigue, with a strong and distinct voice. In contemporary middle-grade, I'm looking for witty and sharp protagonists with something to say and an interesting perspective on the world. In YA, I lean towards fantasy but would also love a solid mystery thriller or a shenanigan filled rom-com that does or says something new. I'm also keen to see stories set in the UK during the transitional period between sixth form/college and university. Above all, I'm keen to see work from historically excluded and underrepresented writers in the UK.
Approaches
How to approach
Query Manager
Email
What to send
Query
Synopsis
Writing sample
Contact
User feedback
There is not yet any feedback for Saffron Dodd.
If you have had any contact with Saffron Dodd (or have any in future), remember to leave feedback – whether positive, negative, or neutral – to help other users.
Add
Note
Show
Notes
Hide
Notes
List
Notes
Notes