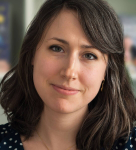 Rachel Petty
Literary Agent
Last updated: March 18, 2022
Literary Agency
Categories
Children's
Fiction
Chapter Books
Early Readers
Middle Grade
Picture Books
Nonfiction
Nonfiction Books
Young Adult
Fiction
Novels
Fantasy
Horror
Romance
Thrillers
Nonfiction
Nonfiction Books
Description
Represents children's fiction and non-fiction, from picture books up to YA and crossover. Looking for ambitious storytelling, a bold approach to structure and voice and a fresh take on genre. Particularly interested in submissions from author/illustrators and people from underrepresented and marginalised communities. Likes YA romance, horror and thrillers (or a combination of all three, especially with a twist), hooky sweeping fantasy (wants excellent world building with a simple, clever pitch), hilarious middle grade, bold graphic picture books, and anything that has the potential to jump off the page and onto the screen.
Online
User feedback
There is not yet any feedback for Rachel Petty.
If you have had any contact with Rachel Petty (or have any in future), remember to leave feedback – whether positive, negative, or neutral – to help other users.
Add
Note
Show
Notes
Hide
Notes
List
Notes
Notes