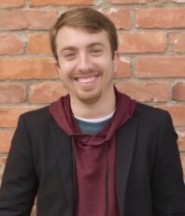 Justin Brouckaert
Literary Agent
Last updated: November 4, 2020
Literary Agency
Categories
Fiction
Novels
Literary
Short Fiction
Literary
Nonfiction
Nonfiction Books
Current Affairs
History
Journalism
Memoir
Narrative Nonfiction
Parenting
Politics
Sport
Travel
Description
Actively seeking character-driven and formally inventive literary fiction and memoir, as well as narrative nonfiction in the areas of sports, internet culture, politics and current affairs, parenting, travel, and history. Regardless of genre, he is most passionate about projects that shine a light on underserved and overlooked communities and/or highlight unique relationships between people and places. He is especially interested in pairing with debut authors and helping them grow their careers.
Approaches
How to approach
Online submission system
What to send
Author bio
Outline
Market info
Writing sample
User feedback
There is not yet any feedback for Justin Brouckaert.
If you have had any contact with Justin Brouckaert (or have any in future), remember to leave feedback – whether positive, negative, or neutral – to help other users.
Notes for Justin Brouckaert
Add
Note
Show
Notes
Hide
Notes
List
Notes
Notes