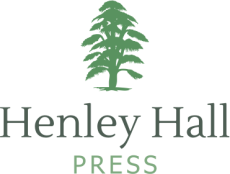 Henley Hall Press
Book Publisher
Last updated: September 21, 2023
Categories
Nonfiction
Nonfiction Books
Farming
Gardening
History
Politics
Description
An independent publisher of thought-provoking non-fiction books.

Our categories are: farming, politics, history, garden design and that all-encompassing category 'misc'.

No cancel culture here. We are happy to publish books that challenge received wisdom – or wokedom – and we support the work of the Free Speech Union.

We aim to publish just two to four books a year. This is to devote the time to help your book succeed in a crowded market.
Approaches
How to approach
Online contact form
What to send
Pitch
User feedback
There is not yet any feedback for Henley Hall Press.
If you have had any contact with Henley Hall Press (or have any in future), remember to leave feedback – whether positive, negative, or neutral – to help other users.
Notes for Henley Hall Press
Add
Note
Show
Notes
Hide
Notes
List
Notes
Notes