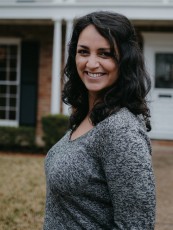 Hannah Andrade
Literary Agent
Last updated: November 17, 2022
Literary Agency
Categories
Adult
Fiction
Novels
Mystery
Nonfiction
Nonfiction Books
Commercial
Crime
Investigative Journalism
Narrative Nonfiction
Children's
Fiction
Graphic Novels
General
Middle Grade
General, and in particular
Dark Humour
Folklore, Myths, and Legends
Ghost Stories
Historical Fiction
Young Adult
Fiction
Graphic Novels
General
Novels
General, and in particular
Dark Fantasy
Folklore, Myths, and Legends
Historical Fiction
Mystery
Description
Likes to think of herself as an editorial-focused agent and is particularly eager to acquire BIPOC/underrepresented voices. She is prioritizing stories of joy where identity isn't the focus and is especially excited about stories rooted in history, mythology, and legends, particularly those that are lesser-known or underrepresented in traditional publishing.

Very interested in stories that explore the intricacies of multicultural identities. She loves stories of immigration (not relegated to America) and of first/second generation Americans who struggle balancing the values of their country with the culture and heritage of their parents (as in the tv shows Ramy or Gentefied). As a Mexican-American, she would particularly love to see the stories that she grew up with showcased in new and creative ways.
Approaches
How to approach
Query Manager
What to send
Query
Synopsis
Writing sample
Online
User feedback
There is not yet any feedback for Hannah Andrade.
If you have had any contact with Hannah Andrade (or have any in future), remember to leave feedback – whether positive, negative, or neutral – to help other users.
Add
Note
Show
Notes
Hide
Notes
List
Notes
Notes