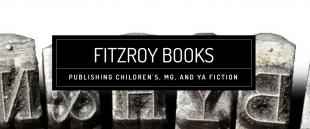 Fitzroy Books
Book Publisher
Last updated: January 10, 2023
Book Publisher
Categories
Children's
Fiction
Middle Grade
Description
Publishes children's books, middle-grade and young-adult fiction. Send a query letter, a one-page synopsis of your story, and the first three chapters of your novel or the first fifty pages, whichever is more, via online submission system.
Costs
A fee is charged upon submission
Approaches
How to approach
Submittable
What to send
Query
Synopsis
Writing sample
User feedback
There is not yet any feedback for Fitzroy Books.
If you have had any contact with Fitzroy Books (or have any in future), remember to leave feedback – whether positive, negative, or neutral – to help other users.
Add
Note
Show
Notes
Hide
Notes
List
Notes
Notes