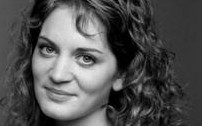 Felicity Blunt
Literary Agent
Last updated: February 15, 2021
Literary Agency
Categories
Fiction
Novels
Domestic Suspense
Historical Fiction
Literary Thrillers
Psychological Suspense
Speculative
Nonfiction
Nonfiction Books
Cookery
Food
Description
"Most simply put I am looking for good stories, compellingly told. The books on my list have one thing in common, the combination of a distinctive voice and a great narrative."
Approaches
How to approach
Email
What to send
Full text
Synopsis
Author bio
User feedback
There is not yet any feedback for Felicity Blunt.
If you have had any contact with Felicity Blunt (or have any in future), remember to leave feedback – whether positive, negative, or neutral – to help other users.
Add
Note
Show
Notes
Hide
Notes
List
Notes
Notes