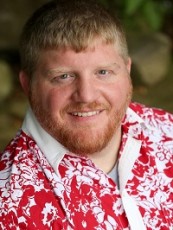 Cyle Young
Literary Agent / Author
Last updated: May 26, 2020
Categories
Adult
Fiction
Novels
Amish Romance
Christianity
Fantasy
Romance
Science Fiction
Speculative
Nonfiction
Nonfiction Books
Christianity
Leadership
Parenting
Self Help
Scripts
Film Scripts
TV Scripts
Children's
Fiction
Chapter Books
Early Readers
Middle Grade
Picture Books
Description
Represents work in both the General and Christian markets.
Approaches
How to approach
Conferences
Online pitch events
Online
Junior Agent / Author
User feedback
There is not yet any feedback for Cyle Young.
If you have had any contact with Cyle Young (or have any in future), remember to leave feedback – whether positive, negative, or neutral – to help other users.
Add
Note
Show
Notes
Hide
Notes
List
Notes
Notes