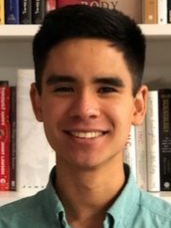 Chris Combemale
Associate Agent
Last updated: July 30, 2021
Literary Agency
Categories
Fiction
Novels
Commercial
Fantasy
Literary
Psychological Suspense
Speculative
Nonfiction
Essays
Economics
Food
Popular Science
Technology
Nonfiction Books
Economics
Food
Memoir
Popular Science
Technology
Description
Looking for a broad range of literary fiction and commercial fiction with an unexpected hook, from psychological suspense to speculative and fantasy. In non-fiction he is interested in memoir, essay, and expert-driven projects across subject areas with special attention to technology, food, pop-science, economics, and any book that asks big questions about forces of change.
Approaches
How to approach
Online submission system
What to send
Query
Synopsis
Proposal
Writing sample
User feedback
There is not yet any feedback for Chris Combemale.
If you have had any contact with Chris Combemale (or have any in future), remember to leave feedback – whether positive, negative, or neutral – to help other users.
Notes for Chris Combemale
Add
Note
Show
Notes
Hide
Notes
List
Notes
Notes