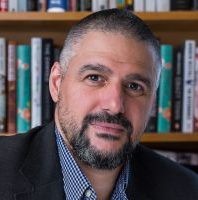 Chris Bucci
Literary Agent
Last updated: October 20, 2020
Literary Agency
Categories
Fiction
Novels
Commercial
Historical Fiction
History
Literary
Mystery
Popular Culture
Popular Science
Thrillers
Nonfiction
Nonfiction Books
Narrative Nonfiction
Politics
Sport
Description
Based in the New York Metropolitan area. Represents a broad range of fiction and nonfiction.
Approaches
How to approach
Online submission system
What to send
Author bio
Outline
Market info
Writing sample
User feedback
There is not yet any feedback for Chris Bucci.
If you have had any contact with Chris Bucci (or have any in future), remember to leave feedback – whether positive, negative, or neutral – to help other users.
Add
Note
Show
Notes
Hide
Notes
List
Notes
Notes