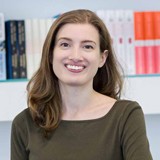 Chelsey Heller
Literary Agent
Last updated: November 13, 2020
Literary Agency
Categories
Nonfiction
Nonfiction Books
Arts
Cookery
Culture
Food
High Concept
History
Journalism
Memoir
Narrative Nonfiction
Popular Culture
Popular Science
Self Help
Description
Seeking nonfiction across all categories, especially self-help, memoir, narrative nonfiction, pop culture, history, big ideas, popular science, and cookbooks. She is particularly drawn to fresh narratives, whether in the form of history explored through a new lens, an innovative concept that stokes self-improvement, or an electric voice in memoir.
Approaches
How to approach
Online submission system
What to send
Author bio
Outline
Pitch
Market info
Writing sample
User feedback
There is not yet any feedback for Chelsey Heller.
If you have had any contact with Chelsey Heller (or have any in future), remember to leave feedback – whether positive, negative, or neutral – to help other users.
Add
Note
Show
Notes
Hide
Notes
List
Notes
Notes