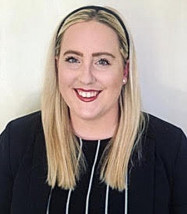 Caroline Trussell
Junior Agent
Last updated: January 20, 2023
Literary Agency
Categories
Adult
Fiction
Novels
Cozy Mysteries
Fantasy
Magical Realism
Psychological Thrillers
Romance
Romantic Comedy
Thrillers
Urban Fantasy
Children's
Fiction
Middle Grade
Young Adult
Fiction
Novels
Contemporary Romance
Mental Health
Description
Passionate about finding writers with unique voices and points of view and is looking for steamy romances, out of this world fantasies, and YA and MG that touch on vital topics that can't be ignored.
Approaches
How to approach
Query Manager
Online
User feedback
There is not yet any feedback for Caroline Trussell.
If you have had any contact with Caroline Trussell (or have any in future), remember to leave feedback – whether positive, negative, or neutral – to help other users.
Notes for Caroline Trussell
Add
Note
Show
Notes
Hide
Notes
List
Notes
Notes