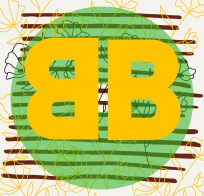 Beir Bua Journal
Online Magazine
Last updated: September 18, 2021
Categories
Poetry
Any Poetic Form
Avant-Garde
Experimental
Ireland
Motherhood
Postmodernism
Religion
Women's Issues
Experimental Poetry
General
Visual Poetry
General
Description
Interested in conceptual poetics of new language, women's issues, motherhood, slanted unreality, polarity and plurality of time, religion, Ireland's history. Would love more Irish women experimental poets.
Costs
Offers services that writers have to pay for
Offers expedited submissions and feedback for a fee.
Approaches
How to approach
Email
What to send
Full text
Author bio
Contact
User feedback
There is not yet any feedback for Beir Bua Journal.
If you have had any contact with Beir Bua Journal (or have any in future), remember to leave feedback – whether positive, negative, or neutral – to help other users.
Notes for Beir Bua Journal
Add
Note
Show
Notes
Hide
Notes
List
Notes
Notes