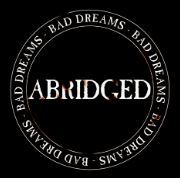 Abridged
Print Magazine
Last updated: October 30, 2023
Categories
Poetry
Any Poetic Form
Contemporary
Experimental
Description
Aims to publish and exhibit contemporary/ experimental poetry plus contemporary art. Each issue is themed. Themes focus on contemporary concerns in a rapidly changing society. We are offering an alternative and complete integration of poetry, art and design. We experiment continually.
Offers
Print magazine publication
Approaches
How to approach
Email
What to send
Full text
Online
Contact
User feedback
There is not yet any feedback for Abridged.
If you have had any contact with Abridged (or have any in future), remember to leave feedback – whether positive, negative, or neutral – to help other users.
Add
Note
Show
Notes
Hide
Notes
List
Notes
Notes