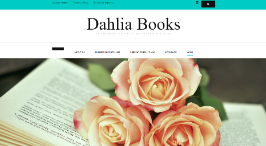 D
_____

Books

Book Publisher
[ To view the full details you need to subscribe or log in ]
Last updated: October 26, 2022
Categories
Fiction
Short Fiction Collections
Contemporary
Diversity
Regional
Description
We are currently only accepting proposals for short fiction and short stories when presented as a collection from UK based writers. We are particularly keen on publishing diverse voices which are currently underrepresented in publishing.
Approaches
How to approach
Word file email attachment
What to send
Query
Outline
Writing sample
Print Magazine
User feedback
There is not yet any feedback for D_____ Books.
If you have had any contact with D_____ Books (or have any in future), remember to leave feedback – whether positive, negative, or neutral – to help other users.
Add
Note
Show
Notes
Hide
Notes
List
Notes
Notes