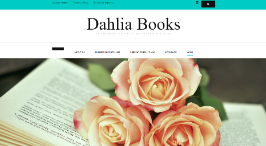 D
_____

Books

Book Publisher
[ To view the full details you need to subscribe or log in ]
Last updated: March 19, 2023
Categories
Fiction
Short Fiction Collections
Contemporary
Diversity
Regional
Description
We only accept proposals for short fiction and short stories when presented as a collection from UK based writers. Please do not send us single short stories. We are particularly keen on publishing diverse voices and actively encourage submissions from first-time writers.
Approaches
How to approach
Word file email attachment
What to send
Query
Outline
Writing sample
Print Magazine
User feedback
There is not yet any feedback for D_____ Books.
If you have had any contact with D_____ Books (or have any in future), remember to leave feedback – whether positive, negative, or neutral – to help other users.
Add
Note
Show
Notes
Hide
Notes
List
Notes
Notes