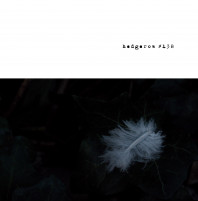 H
_______

: A Journal of S

____

P

____

Print Magazine
[ To view the full details you need to subscribe or log in ]
Last updated: September 30, 2022
Categories
Poetry
Any Poetic Form
Haibun
Haiga
Haiku
Prose Poetry
Senryu
Tanka
Description
A short-poetry journal dedicated to publishing an eclectic mix of new and established voices across the spectrum of the short poem, with particular attention to the constantly evolving forms of English-language haiku, senryu, tanka, haiga and haibun. Submissions of prose poems, other longer poems and sequences, as well as short stories also welcome. Please note—for consistency, the house style will inform both print and online presentation.
Offers
Print magazine publication
Approaches
How to approach
In the body of an email
What to send
Full text
Contact
User feedback
There is not yet any feedback for H_______: A Journal of S____ P____.
If you have had any contact with H_______: A Journal of S____ P____ (or have any in future), remember to leave feedback – whether positive, negative, or neutral – to help other users.
Notes for H_______: A Journal of S____ P____
Add
Note
Show
Notes
Hide
Notes
List
Notes
Notes