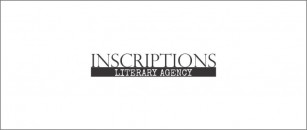 I
___________

Literary Agency LLC

Literary Agency
[ To view the full details you need to subscribe or log in ]
Last updated: June 19, 2023
Categories
Adult
Fiction
Novels
General, and in particular
Christian Romance
Contemporary Romance
Hardboiled Crime
Mystery
Science Fiction
Suspense
Nonfiction
Nonfiction Books
Christianity
Crime
Memoir
Scripts
Film Scripts
Children's
Fiction
Middle Grade
Picture Books
Children's
Fiction
Middle Grade
Dark Magic
Gender Issues
Science Fiction
Voodoo
Witchcraft
Description
A boutique literary agency which offers representation services to authors who are both published and pre-published. Our mission is to form strong partnerships with our clients and build long-term relationships that extend from writing the first draft through the entire length of the author's career.

What is a boutique literary agency? A small, but mighty agency that has less than 12 agents. We specialize in quality, not quantity. We limit the amount of clients we take on, in order to give each client our full attention.

We are not looking for books containing: political agenda, controversies, AI content, alternative religion books, books labeled "Christian" that do not follow the standards of the Bible, Sci-Fi-Christian, illustrated children's books.

We are not looking for: Erotic, board books, baby or toddler books, lyrical books, SEL books, or topics in children's books that contradict basic Christian standards. We believe Christian values should always be portrayed in Children's fiction.

Submit literary submissions via QueryManager. Submit pitches for screenplay representation by email.
Approaches
How to approach
Query Manager
Email
What to send
Query
Synopsis
Writing sample
Full text
Pitch
Literary Agent
User feedback
There is not yet any feedback for I___________ Literary Agency LLC.
If you have had any contact with I___________ Literary Agency LLC (or have any in future), remember to leave feedback – whether positive, negative, or neutral – to help other users.
Notes for I___________ Literary Agency LLC
Add
Note
Show
Notes
Hide
Notes
List
Notes
Notes