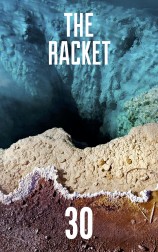 The R
_____
Magazine
Established: 2020
[ To view the full details you need to subscribe or log in ]
Last updated: January 29, 2021
Description
Considers submissions that contain work(s) of poetry and/or prose with a total combined word count of 2,000 words or fewer. See website for full guidelines.
Offers
Print magazine publication
Approaches
How to approach
Email
What to send
Full text
Online
Contact
User feedback
There is not yet any feedback for The R_____.
If you have had any contact with The R_____ (or have any in future), remember to leave feedback – whether positive, negative, or neutral – to help other users.
Add
Note
Show
Notes
Hide
Notes
List
Notes
Notes