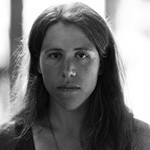 L
____

M

_________

Literary Agent
[ To view the full details you need to subscribe or log in ]
Last updated: July 22, 2023
Literary Agency
Categories
Fiction
Novels
Book Club Fiction
Comedy / Humour
Commercial
Family Saga
Family
Friends
Historical Fiction
LGBTQIA
Literary
Menopause
Romance
Saga
Nonfiction
Illustrated Books
General
Nonfiction Books
Culture
Ethnic Groups
Gardening
Gender
History
LGBTQIA
Narrative Nonfiction
Nature
Parenting
Philosophy
Politics
Popular Science
Psychology
Science
Scotland
Sexuality
Social Class
Sport
Description
I represent a diverse spectrum of commercial fiction – saga, romance, historical, book club and 'up-lit' – and literary fiction, ranging from the quirky to the daring and experimental. I've always been a big fan of historical fiction and also have a soft spot for novels that explore the complexities of relationships and family life.

My non-fiction list is equally varied, spanning illustrated books to parenting titles, history, popular philosophy and gardening. I also represent a fascinating wealth of narrative non-fiction, from Scottish nature writing to death, hormones, materials science, politics, manufacturing and the recent history of gay bars. A writer who can successfully communicate their passion, whether that's about something niche or obscure or a global phenomenon, will always be of interest to me.

As a queer woman, I represent a large number of LGBTQ writers and I'm particularly keen to hear from those who also identify as LGBTQ and who are exploring the full spectrum of LGBTQ lives in their writing.
Approaches
How to approach
Email
What to send
Synopsis
Writing sample
Proposal
Online
Contact
User feedback
There is not yet any feedback for L____ M_________.
If you have had any contact with L____ M_________ (or have any in future), remember to leave feedback – whether positive, negative, or neutral – to help other users.
Notes for L____ M_________
Add
Note
Show
Notes
Hide
Notes
List
Notes
Notes