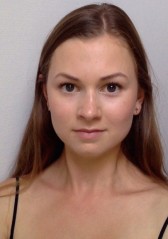 H
_____

S

________

Literary Agent
[ To view the full details you need to subscribe or log in ]
Last updated: December 6, 2022
Literary Agency
Categories
Adult
Fiction
Novels
Book Club Fiction
Commercial
Historical Fiction
Romantic Comedy
Suspense
Thrillers
Women's Fiction
Nonfiction
Nonfiction Books
Comedy / Humour
Crime
History
Memoir
Narrative Nonfiction
Personal Development
Social History
Description
Currently building a list of commercial and reading-group fiction, and select nonfiction.
Literary Agent / Author
Contact
User feedback
There is not yet any feedback for H_____ S________.
If you have had any contact with H_____ S________ (or have any in future), remember to leave feedback – whether positive, negative, or neutral – to help other users.
Notes for H_____ S________
Add
Note
Show
Notes
Hide
Notes
List
Notes
Notes