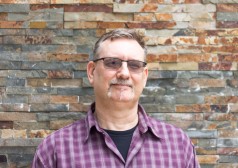 J
__

H

___

Literary Agent
[ To view the full details you need to subscribe or log in ]
Last updated: July 5, 2021
Categories
Fiction
Novels
Amish Romance
Contemporary Romance
Historical Romance
Romance
Romantic Suspense
Science Fiction
Speculative
Suspense
Thrillers
Women's Fiction
Nonfiction
Nonfiction Books
Business
Christian Living
Leadership
Parenting
Self Help
Social Issues
Description
Serves both Christian and general markets. Currently most interested in non-fiction on the topics of Christian living, church growth, leadership, business, social issues, parenting, and some self-help. Non-fiction writers will need to show a strong platform in their area of expertise. He is not looking at memoirs or devotionals at this time.

Also looking at select fiction in these categories: suspense/thrillers, romance (contemporary, historical, suspense, Amish), women's fiction, and some speculative and sci-fi. Fiction writers should possess a strong and growing platform. He is not looking at children's or middle-grade fiction at this time.

Not looking at proposals for books that have been previously self-published. Please do not send proposals for books that include graphic language and sex.
Approaches
How to approach
Email attachment
What to send
Query
Proposal
Contact
User feedback
There is not yet any feedback for J__ H___.
If you have had any contact with J__ H___ (or have any in future), remember to leave feedback – whether positive, negative, or neutral – to help other users.
Add
Note
Show
Notes
Hide
Notes
List
Notes
Notes