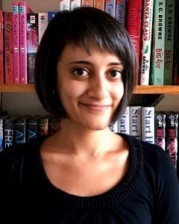 S
_____

C

________

Literary Agent
[ To view the full details you need to subscribe or log in ]
Last updated: March 30, 2022
Literary Agency
Professional Body
Categories
Fiction
Novels
Book Club Fiction
Comedy / Humour
Coming of Age
Disabilities
Ethnic Groups
Family
Folklore, Myths, and Legends
Friends
Historical Fiction
LGBTQIA
Literary
Magical Realism
Mental Health
Psychological Suspense
Thrillers
Upmarket Women's Fiction
Women's Fiction
Nonfiction
Nonfiction Books
Culture
Disabilities
Ethnic Groups
Gender
LGBTQIA
Mental Health
Narrative Nonfiction
Politics
Social Justice
Society
Description
In fiction, I'm looking for literary fiction and upmarket women's fiction with a strong, distinctive voice. I'm particularly interested in smart, funny novels about identity and coming of age; braided narratives of friendship and/or family; and elevated psychological suspense. I love novels that speak in some way to our current conversations and blend emotional depth with sharp, witty insights. I also gravitate towards lyrical, atmospheric stories with a speculative or fabulist twist. In general, I have a soft spot for small towns, quirky characters, magical realism, and elements of folklore or mythology.

In nonfiction, I'm looking for narratives and collections that illuminate some aspect of our society or culture with an eye towards social justice. I'm especially interested in reported narratives that advance our current conversations about race, class, gender, and/or politics.
Approaches
How to approach
In the body of an email
What to send
Query
Writing sample
Contact
User feedback
There is not yet any feedback for S_____ C________.
If you have had any contact with S_____ C________ (or have any in future), remember to leave feedback – whether positive, negative, or neutral – to help other users.
Notes for S_____ C________
Add
Note
Show
Notes
Hide
Notes
List
Notes
Notes