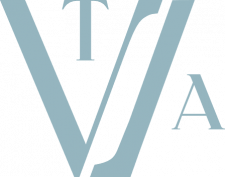 The V
____

Agency

Literary Agency
Established: 2008
[ To view the full details you need to subscribe or log in ]
Last updated: September 24, 2022
Professional Body
Categories
Adult
Fiction
Novels
Nonfiction
Nonfiction Books
Biography
Narrative Nonfiction
Description
A London-based literary agency founded in 2008. The agency represents a diverse range of authors primarily handling their book deals with publishers worldwide, and providing a full range of services including selling film and TV options to broadcasters and production companies. Represents over 100 authors, writing across many genres, including adult and children's fiction and a wide variety of narrative nonfiction and biography.
Approaches
How to approach
Email
What to send
Query
Synopsis
Writing sample
Literary Agent
Literary Agent / Company Director
Location
6
_
N
__
C
________
S
_____
L
_____
W
__
8
__
United Kingdom
User feedback
There is not yet any feedback for The V____ Agency.
If you have had any contact with The V____ Agency (or have any in future), remember to leave feedback – whether positive, negative, or neutral – to help other users.
Notes for The V____ Agency
Add
Note
Show
Notes
Hide
Notes
List
Notes
Notes