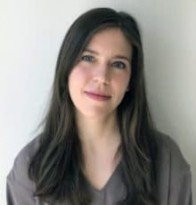 C
_______

E

________

Senior Agent
[ To view the full details you need to subscribe or log in ]
Last updated: May 7, 2021
Literary Agency
Professional Body
Categories
Fiction
Novels
Literary
Social Issues
Upmarket
Nonfiction
Essays
General
Nonfiction Books
Biography
Cultural Criticism
History
Literary Memoir
Sub-Culture
Description
Particularly drawn to novels that engage with social issues, stories about obsession, and work that centers around intimacy and its discontents. Her nonfiction interests include deeply reported narratives (especially those that take the reader into the heart of a subculture), literary memoir, cultural criticism, essay collections, and history and biography with a surprising point of view.
Contact
User feedback
There is not yet any feedback for C_______ E________.
If you have had any contact with C_______ E________ (or have any in future), remember to leave feedback – whether positive, negative, or neutral – to help other users.
Notes for C_______ E________
Add
Note
Show
Notes
Hide
Notes
List
Notes
Notes