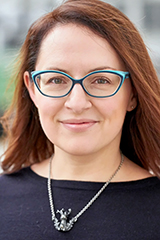 J
_____

M

__

K

_____

Literary Agent
[ To view the full details you need to subscribe or log in ]
Last updated: June 22, 2022
Literary Agency
Categories
Fiction
Novels
Commercial
Family
Friends
Mystery
Speculative
Thrillers
Women's Fiction
Description
Interested in high-concept, twisty, unputdownable stories with a strong voice in the areas of women's fiction, thriller, and speculative; timely commercial fiction in which the personal intersects with the world at large, and/or that explores toxic friendships and complex, challenging family dynamics; Heartfelt and timeless stories that you want to re-read about identity, unlikely friendships, reinvention, second acts, and women finding their voices and power, especially with touches of magic or speculative; Voicey, confident, atmospheric mysteries set in close-knit communities; creepy islands and Midwest-set are a plus. Always looking for stories about the immigrant experience.
Approaches
How to approach
Query Manager
What to send
Author bio
Query
Writing sample
Online
User feedback
There is not yet any feedback for J_____ M__K_____.
If you have had any contact with J_____ M__K_____ (or have any in future), remember to leave feedback – whether positive, negative, or neutral – to help other users.
Notes for J_____ M__K_____
Add
Note
Show
Notes
Hide
Notes
List
Notes
Notes